Agricultural wetting anti-drift additive for plant TIS-331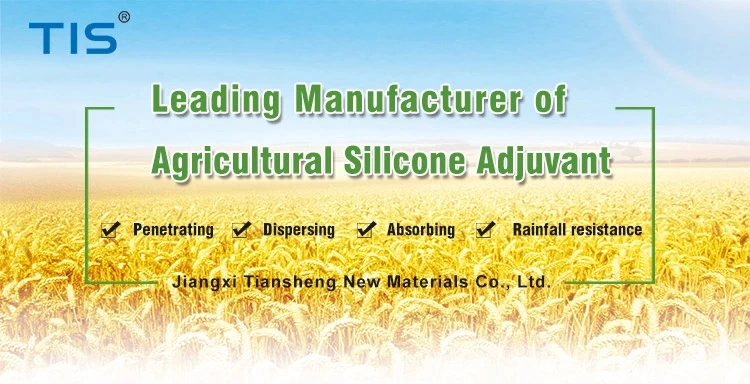 | | |
| --- | --- |
| Product Name | Agricultural Spray Adjuvants and Drift Retardants |
| Item No. | TIS-331 (anti-drift adjuvant) |
| CAS No. | 68002-97-1 |
| Appearance | Yellow to brownish red transparent liquid |
| Main Ingredient | Silicone |
| Cloud Point(1% Wt) | <10°C |
| Ionic Type | Non-ionic |
| pH value | 6-8 |
| Solid content | >90% (92%) |
| Surface tension(25ºC,1% aqueous solution) | 26.0-32.0mN/m |
| Penetration time(25ºC,1% aqueous solution) | 20s-1min |
| Superiority | Quickly and thoroughly enhance the agro-chemical's penetrability, dispersity, absorption, transportion on the plant. |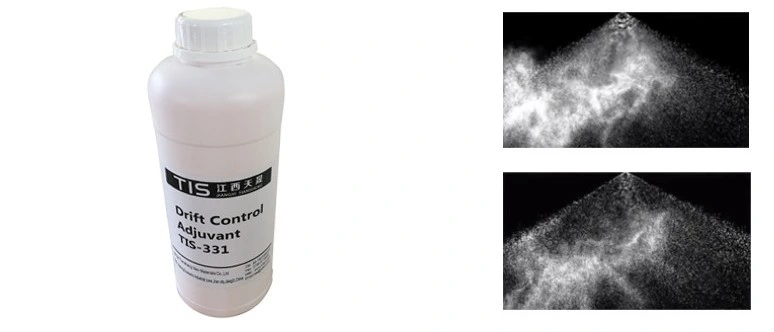 Agricultural chemical Sticker and anti-drift additive for plant TIS-331
The adjuvant is a special use of advanced production technology and excellent efficiency of the development of the fly to prevent the use of special spray, can significantly improve the efficiency of the use of fertilizer. It has been found that product has a great synergistic effect on pesticide, fungicide, biopesticide and foliage fertilizer.
Drift Control Adjuvant
Safety and environmental protection, no pollution.

Anti-drift, Adjust the droplets spectrum, reduce the small spray drops to take shape.

Anti-evaporation and extend the drying time.

Promote stetting and prevent drops evaporation.

Promote adhesion and improve the spray drops wetting and sprawl.

Product can Enhance the pesticide rain wash resistance.
Speed up the organism dissolve wax layer promoting absorption.
How to USE?

Mixed pesticide with water, then add the adjuvant as the 1-2% of spray liquid and spray it directly

Under the suitable temperature(temperature is not higher than 27, RH is more than 60%, wind speed less than 4m/s), 1-1.5% dosage can reduce 30-40% pesticide dosage;

Under the unusual whether condition, (temperature is not lower than 27, RH is less than 60%, wind speed higher than 4m/s), 1.5-2.0% dosage can reduce 20-40% pesticide dosage.The wind is too large spraying is not recommended.