Water Softener Filter for Water Purifier/Mini Water Softener
Water softener filter
Ion exchange resin is used in water softening system for Ca+,Mg+ and other cation exchange.To prevent undissolved saltfrom depositing in the surface of reverse osmosis membrane ,the resin which ensures well permeable ability of membrane module after it works a long time and extends lifetime of membranes , enhances quality stability of ro purified water . Water softener is vertical structure which use frp material , produced as vessel standard, designed pressure for 8kg/cm2 that American auto valve is used for full-automatic salt regeneration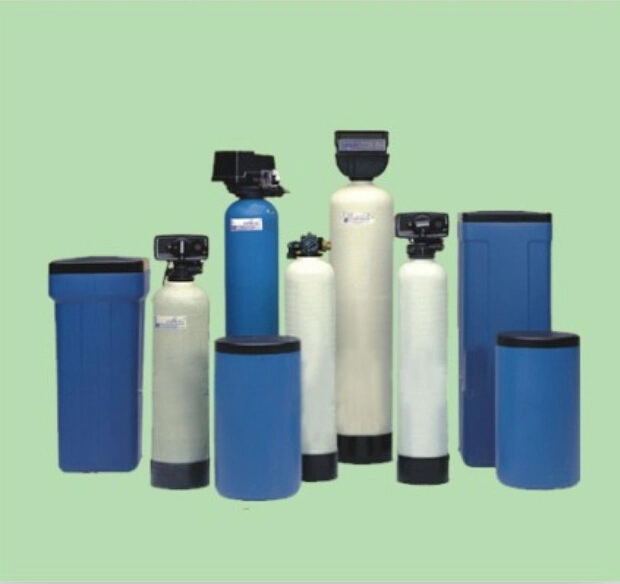 working principle
There are two kinds of soft water technologies commonly used in water softeners. One is to remove calcium and magnesium ions from water by ion exchange resin to reduce the hardness of water; the other is nanocrystalline TAC technology, namely Template Asisted Crystallization, using nanometers. The high energy produced by the crystal packs the free calcium, magnesium and bicarbonate ions in the water into nano-scale crystals, thus preventing free ions from forming scale. Compared with tap water, soft water has a very obvious taste and feel. Soft water has high oxygen content and low hardness, which can effectively prevent stone disease, reduce heart and kidney burden, and be healthy.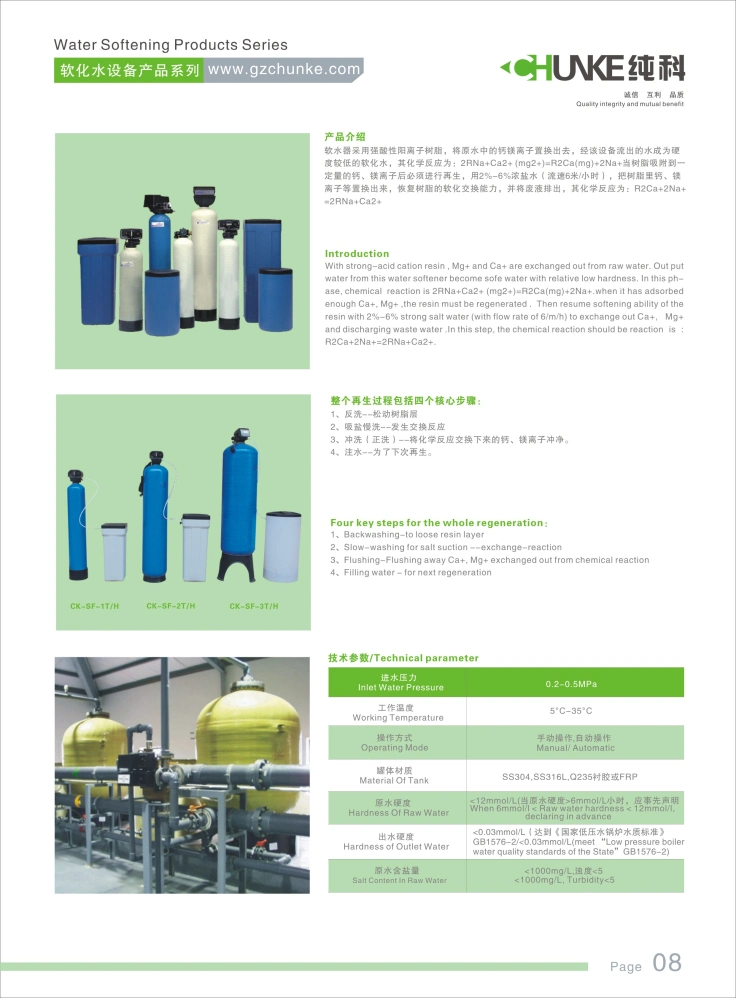 Four key steps for the whole regeneration:
1. Backwashing-to loose resin layer
2. Slow-washing for salt suction---exchange-reaction
3. Flushing-Flushing away Ca+, Mg+exchanged out from chemical reaction
4. Filling water - for next regeneration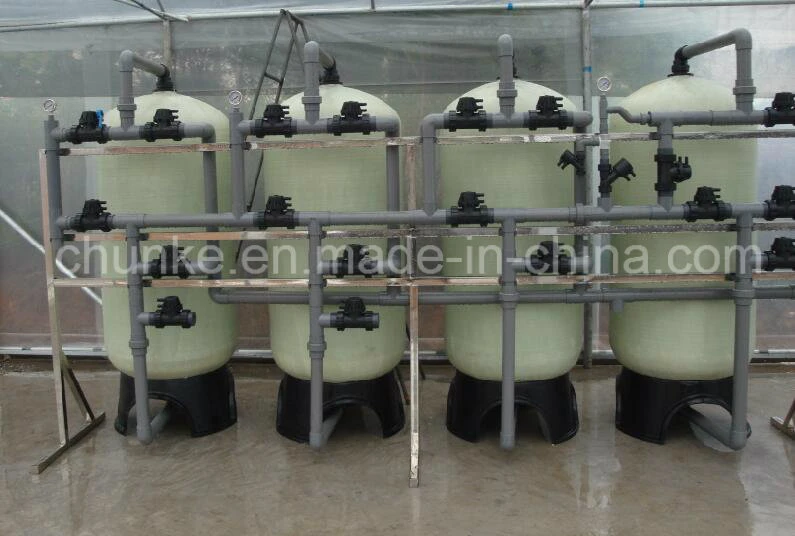 Specifications:
Model No.:

Product
ivity

Resin tank

Resin loading quantity

Brine tank size

Pipe size

CK-SF-500L

0.5

844

30

25L

3/4"

CK-SF-1000L

1

1054

50

60L

3/4"

CK-SF-2000L

2

1252

80

60L

G1"

CK-SF-3000L

3

1465

100

100L

G1"

CK-SF-4000L

4

1665

150

200L

41 1/4"

CK-SF-5000L

5

2072

200

200L

G1 1/4"

CK-SF-8000L

8

2472

300

300L

G1 1/2"

CK-SF-10000L

10

3072

475

500L

G2

CK-SF-12000L

12

3072

475

500L

G2"

CK-SF-15000L

15

3672

650

800L

G2"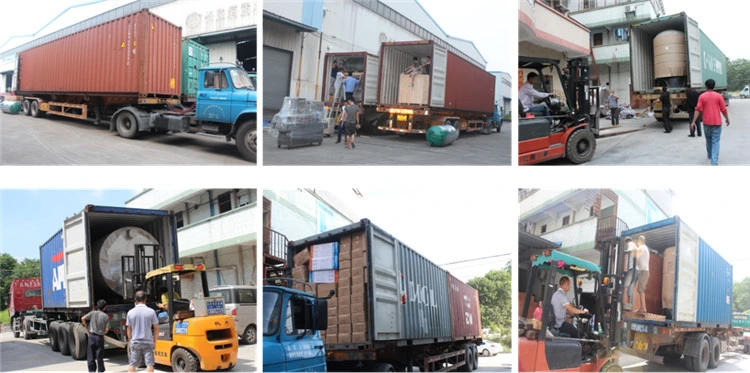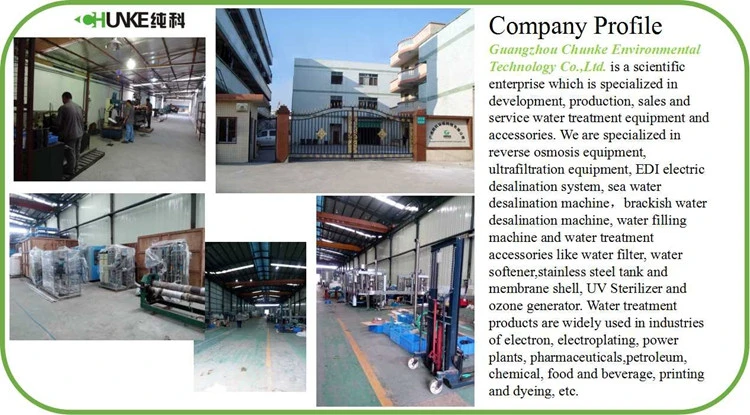 About our company
Guangzhou Chunke Environmental Technology Co., Ltd is a scientific enterpruise, which is specialized in water treatment equipment and accessories of research and development, production, sales and service.
Production and management: Cartridge filter, bag filter, mechanical filter, lon Exchanger, Imitation FRP barrels, ozone mixing tower, sterile water tank, stainless steel membrane shells, hollow-fiber mambrane, ultraviolet radiation sterialization device, ozone generator, and water treatment equipment and so on.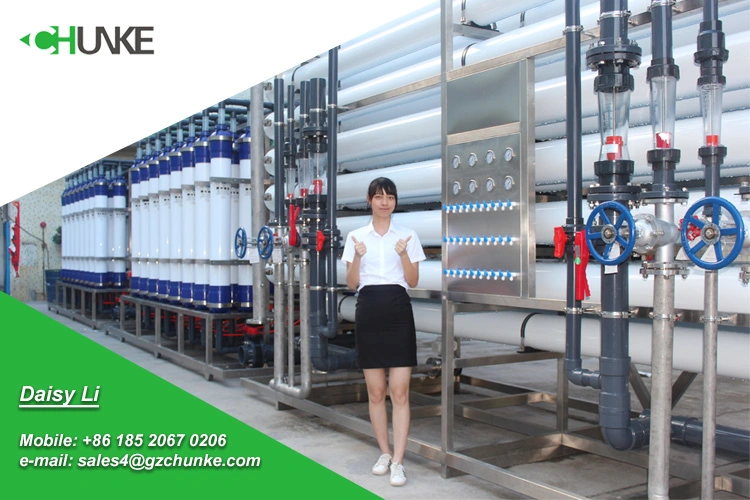 If you have any question of this product,please contact me soon~
Name:Miss Daisy Li
Mobile :86-18520670206
Fax: 86-020-22895083

Website: chunke.en.made-in-china.com
Address: No.8, Suyuangzhuang, QingHu Village, Junhe Street,
Baiyun District, Guangzhou. China